You help with us

At Helveti we try to support charitable activities and projects. We contribute not only financially, but also with our own efforts or with promotion. We are happy to make others happy and we will only be glad if you join us. By purchasing a watch from us, you indirectly support the projects listed below.
Thank you very much for that!
Helveti.cz Fund
If you would like to contribute even a small amount to the projects we support, you can send the amount to our transparent account 2001657652 / 2010. If you want to support a specific project, write it in the note. All funds are then forwarded to foundation funds.
Pokud byste chtěli přispět i malou částkou na projekty, které podporujeme, můžete poslat částku na náš transparentní účet 2001657652 / 2010. Chcete-li podpořit konkrétní projekt, napište jej do poznámky. Veškeré prostředky jsou pak přeposílány na nadační fondy.
Neonatology in Prague's Apolinář (Vita et Futura)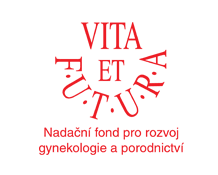 When a person goes through the experience of a birth that does not turn out perfectly, it affects them a lot. Fortunately, there are angels who can help you save the child at that moment. For us, these are the doctors, nurses and other specialists from the neonatology department at Apolinář in Prague. Here they take care of premature babies, newborns with difficult births and serious cases of the smallest patients.
In order to appreciate their incredible work, which is incredibly mentally and physically demanding, we donate CZK 10,000 to the Vita et Futura foundation every year. Thank you very much for your work!
We will be glad if you join us with your support.
UNICEF (United Nations Children's Fund)

We support the protection, health and education of children. We contribute to UNICEF (United Nations Children's Fund), which is the world's main organization concerned with protecting and improving the living conditions of children and supporting their all-round development.
UNICEF programs are aimed at helping children in all areas that negatively affect the quality of their lives and the development of their potential - children's health, nutrition, access to safe water, hygiene, prevention and treatment of AIDS, education and protection of children from abuse and exploitation of any kind.
At Helveti we try to help in several areas, and UNICEF is very close to us in its focus. Contribute with us.
Medicins Sans Frontieres

We support Medicins Sans Frontieres, who help people in the most difficult areas and have our admiration for that!
Doctors Without Borders / Médecins Sans Frontières is an international humanitarian organization that provides professional medical assistance to people in danger and in the event of crises. The organization was founded in 1971 by a group of French doctors and journalists who had direct experience of the famine in Biafra. It provides medical assistance in almost 70 countries of the world with more than 2,500 international and 29,000 local collaborators.
The Médecins Sans Frontières movement has our recognition and financial support. Contribute with us.
Health clown

For children, the hospital environment and especially medical procedures are often stressful. In order to put a smile on their faces in an otherwise difficult situation, the Medical Clowns go around the hospital. They receive over 300 clown visits per month. The clowning begins with a consultation with the medical staff about the psychological and medical condition of the patients, disinfection of props and hands. Then the Health Clowns knock on the door of the room and ask if they can continue. For each child, a new funny situation is created through improvisation using various props and musical instruments. It depends on the age of the patient, on his psychological and medical condition. Medical clowns have funny names and interesting costumes, complete with a white doctor's coat.
The aim of the regular visits is to mentally separate the patient from his illness and psychological discomfort, to interest him in the game, to involve him in it and thus to put a smile on the child's face. This helps in healing. Not only children, but also their parents, nurses or doctors are drawn into a non-traditional medical visit led by a funny doctor and a confused nurse. It is important to change the atmosphere in the ward and bring in fresh air from outside during clowning.
The work of health clowns is wonderful and very necessary for children. Contribute with us.
St. George Hospice - Tachov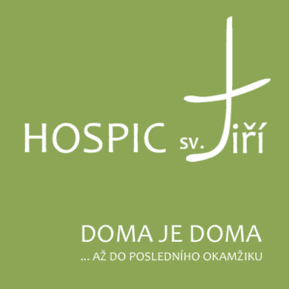 We don't want to focus our help only on the little ones, but we also want to do something for the older ones among us. In the most difficult moments, probably everyone imagines their departure as peacefully as possible and, if possible, from their home surrounded by their family. We therefore decided to support Hospice St. Jiří in Tachov, which offers health, psychological, social and spiritual care and support to the terminally ill and their families, so that those who wish can experience the end of their lives with their loved ones in a home environment in such a way that they perceive this period as a natural and a meaningful part of your life.
"We provide services to dying people and their families that enable them to go through the process of dying without excruciating pain, other physical difficulties, with dignity, if possible peacefully and with a sense of reconciliation."
Patron of Hospice St. Jiří is Daniela Kolářová and we are very happy to join their supporters.
Hospice work is very demanding but incredibly necessary. Contribute with us.
Joy Ride - tours for the disabled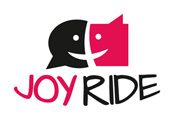 "With the JOY RIDE! project, we make life easier and more pleasant for children and young people with disabilities. We break down the unnecessary barriers between them and their healthy peers and destroy the prejudices experienced in the heads of many people!
Many young disabled people are dependent on the help of others 24 hours a day. He thus spends the vast majority of his time at home with his family, or among other disabled people, where assistant professors take care of them. However, they are often much older. This reinforces the already quite large isolation of the disabled from their healthy peers and the surrounding world. And we want to change that!"
Helenka Hegenbartová
We decided to financially support the initiative of Ladislav Tajovský and Adély Hrušková - "We help Helen".
About the project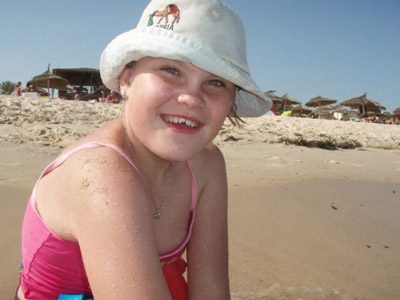 Helenka Hegenbartová lives a little outside Prague, who was not lucky enough to have good doctors shortly after her birth (in 2002). Thanks to this, she leads a life that is difficult for the rest of us to imagine and very demanding for those closest to her. She suffers from autism and a combination of several other disorders, so her soul does not keep up with her physical development. She has wonderful parents and a wonderful sister who is seven years younger, who have decided to sacrifice their lives to a large extent for Helen's right to happiness. And because it's not easy at all, they welcome any helping hand.
You can contribute too!
War veterans
We respect the courage and dedication of members of the military units, so we decided to offer war veterans a 10% discount on any watch from our offer. To use the benefit, just enter the discount code veteran10 in the order and send a copy of the war veteran's card to our email. The discount is not limited in time.
Salvation Army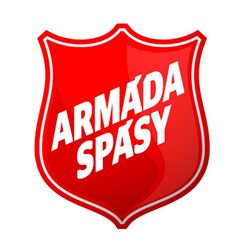 We try to support people who need it the most in challenging times. We took part in the "Buy a nightstand = give a warm night" campaign and bought 20 such nightstands (in 2016 it was 10 nightstands). We believe that it will help the selected 20 people to survive the harsh winter and maybe it will be a help for them in a new beginning.
We plan to participate in similar events of the Salvation Army in the future, because we think it makes sense. You can join us.
Other projects
Do you know of another interesting project that would be worth supporting? Write us about it.