Gray import of watches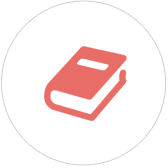 Why should I buy a watch from an authorized dealer if they have it cheaper elsewhere?

Purchase from an authorized dealer is a guarantee of the quality and originality of the watch. We are authorized dealers of the brands we offer, so you do not have to worry about encountering counterfeits and gray imports.
Cheaper does not mean better
Although the lower price looks tempting, it may mean that it is a watch from gray imports – ie watches that are not intended for the Czech market, or even counterfeits. And a bargain purchase suddenly becomes disadvantageous. The low price is bought not only by the absence of a warranty card and instructions but also by worse service. You can only claim goods from gray imports from the seller, not from the manufacturer or an authorized service center, and often under much worse conditions (longer claim period, rejection). Therefore, consider buying watches that could come from gray imports.
Other inconveniences may include:
lower-quality materials,
other movements (lower model lines),
poorer workmanship (typical of watches designed for the Asian market) and more.