Warranty and service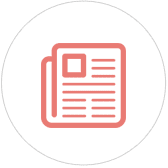 We provide a guarantee and warranty service for all watches sold by us (in cooperation with authorized services of brands). As we trust our watches, our warranty period is extended to 5 years. So when you buy from us, you have a classic 2-year warranty + 3 extra years.
The guarantee is always international and you can claim it anywhere in the world. All you need is a warranty card issued and confirmed by us.
The battery warranty is always the same as provided by the manufacturer (2-3 years).
Post-warranty service
We will also be happy to arrange a post-warranty service for you. Alternatively, we can pass on the contacts to the authorized service of your brand.
In any case, you can contact us or bring the watch in person to our shop.
Immediately in store
Battery replacement:
10 €
Pressure test for water resistance (10 Bar):
7,70 €

i

Pressure test for water resistance (5 Bar):
5,00 €

i

Seal replacement (bottom cap, crown):
od 6,10 €
Steel bracelet adjustment:
7,70 €

i

Strap replacement:
6,10 €
Replacement of the trail
4 €
In 2-3 days
Engraving (watch/pen):
32 €/16€
In preparation
Gluing the index, putting on the hands:
od 8,10 €

i

Cleaning the dial:
od 10 €

i
Where to go now?