Originality Guarantee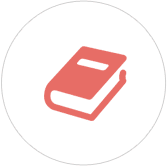 We are authorized dealers of all brands of watches that we sell. Therefore, do not be afraid that you would come across goods from so-called gray imports with us. With us, you will receive a complete package for each watch, including any accessories (for example, a replaceable strap, if it is part of the package), but mainly the original warranty card and instructions. You don't even have to worry about any complaints. Everything is solved with us by an authorized service of the given brand. We will be happy to accommodate you and repair or replace the watch. You can also contact us in the case of post-warranty service.
What you get with a watch
As an authorized dealer, we will send you all international documents, the original box, Czech instructions, etc. with the watch. See what is included in the shipment together with the watch. View the packaging process.
Our certificates