Installment watches
From 30.11.2018 you will find all current information about the possibility of repayments on the
Cofidis.cz website
.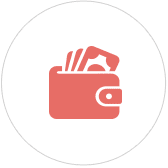 Would you like to buy a watch but don't have enough cash? You can buy a watch in installments from us.
Advantages of buying in installments
for your watch purchases from CZK 3,000
installments are driven by your needs
you can repay early at any time
easy and fast processing online or at the store
advantageous insurance against unexpected situations
Disadvantages of buying in installments
you can return the watch only within 14 days (otherwise we provide 3 months)
Installment purchase at the store
In our Helveti stores, you can buy watches in installments without the need for any cash. Just meet the conditions for obtaining a loan – see below. We would like to point out in advance that this is a relatively demanding process that requires a lot of personal information (salary amount, detailed information about the bank account, information about employment, current loans, etc.). It is, therefore, necessary to take this into account and be equipped with the information. More info.
Installment purchase online
You can buy watches on installments directly on our e-shop. All you have to do is select the option to purchase in installments in the order in step 3 of the Payment method.
If you want to calculate how many installments your watch would cost, just click on the "calculate installments" link for specific watches, which is located under the green "Add to cart" button.
If you are interested in purchasing installment watches online, please contact us at info@helveti.cz or by phone at +420 774 272 737.
Installments types
Standard – 6 – 60 installments, possibility of long repayment at low installments
1/10 – tenth, direct payment 10 % of the price of the goods, repayment period 10 months
1 % increase per month
5 % for 24 installments – zero direct payment + 24 installments of 5 %
A reliable partner – Cofidis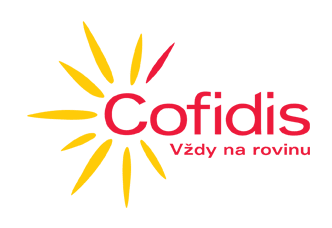 Our partner is Cofidis, a stable and reputable company operating in 9 European countries, with a 32-year history. It mainly offers online loans and various consumer and revolving loans. In the Czech Republic, Cofidis has been providing its financial services since 2004.
Conditions for obtaining a loan
To provide a loan, the following conditions must be met:
 
I am over 18 years old

Citizen of the Czech Republic or Slovakia

I have a regular and permanent source of income in the Czech Republic, for example:

I'm not on probation,

I'm not on notice,

I'm not on maternity leave, etc.

I have all the necessary documents (ID card + another identity card: passport, gun license, TP, ZTP or ZTP / P card with a recognizable photo.)
In the case of the purchase of a watch in installments over CZK 50,000, it is still necessary to provide proof of receipt
Are you interested in buying a watch in installments?
Contact us at info@helveti.cz or by phone at +420 774 272 737.