Bulk Order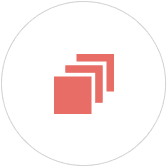 We have experience in supplying a larger number of watches as a marketing product, employee rewards, membership in a military unit, prizes for competitions, or annual and souvenir items.
We are able to offer individual purchase conditions from 5 watches onwards.
The watch can be modified according to requirements:
own dials,
embossing of the logo on the bottom of the watch,
engraving of text into the case, etc.
Traser watches in particular have a wide range of adjustments. Here are some examples on a dial:

Reference:
Adama CZ s.r.o. (formerly Agrovita spol. s r.o.),
Moravia Spectrum, a.s.,
JVS GROUP s.r.o.,
departments of the Ministry of the Interior and Defense of the Czech Republic,
LVC s.r.o.
and more.

If you are interested in a larger number of watches, contact us at +420 777 056 319 or email info@helveti.cz.
Satisfied customer words
"I would like to thank Mr. Štenck and the entire Helveti.cz team for their excellent cooperation. Together with my colleagues, we had a customized Traser watch customized. We were not able to influence the problems that occurred on the part of the manufacturer during the implementation of the order, but I very much appreciate the fair and transparent behavior of Helveti.cz employees and their efforts to compensate for these problems (even if they could not). Therefore, if you do not take the watch as a necessary evil or consumer goods, I definitely recommend that you consider buying it from a dealer whose employees are really interested in the watch, love it and can advise you or just talk about the watch with you. And Helveti.cz is definitely such a seller. Thanks again and I will look forward to further cooperation."

David K.