Payment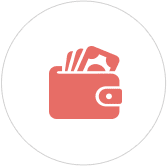 At our e-shop, you can choose these payment methods:
cash (cash on delivery) – you pay for the goods upon receipt (cash, card),
online payment by card,
fast bank transfer,
PayPal or Gopay services, or Bitcoin,
or by standard transfer to an account.
If you need any help with payment, do not hesitate to contact us.
Payment at the store
In our store (Helveti s.r.o., Dukelských hrdinů 3, Praha 7, 170 00) you can pay: in cash, by credit card, or in installments.
You can also pay both in cash (cash on delivery) and by card at the Uloženka dispensing points and when delivered by the PPL, DPD transport company (directly to the driver). 
Price for delivery is individual – depending on the country of delivery, most often the amount varies between €8 – €62.
Installment purchase
You can also buy watches from us in installments. You can find more about this option on the Installment Watches page.
Where to go now?
You can find Helveti brick and mortar store here: