Customers like us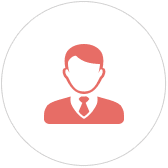 That our customers are satisfied with us and we are not afraid to say that they like us, you can see for yourself on the independent server Heuréka.cz, where they evaluate us.

Have you shopped with us (in person or online) and would like to share your experience?
You can rate us here:
We always appreciate all reviews from our customers. Here are some of them:

Peter, January 1, 2023
After completing the order, I was notified within a few minutes about the receipt of the order and subsequently about the shipment. From the side of the e-shop, everything went well - communication and goods. A minor problem arose only on the part of the Czech Post, when a person was informed that the goods would be delivered on a specific day, on which it was not delivered anyway.

Zdenek, December 6, 2022
I have used this store several times because it has quality branded goods and qualified staff who, because I regularly follow the store's website, inform me about the news on the market with expert interpretation.

Verified customer, October 13, 2022
I was originally looking for goods on other shopping portals, but I ended up buying on Helveti and I don't regret it. They offered me a better price, a free extended warranty and a year's warranty for that type of watch, which I couldn't find in other stores. The delivery was via Zásilkovna, which I prefer.

Verified Customer, June 16, 2022
Repeat purchase and full satisfaction again. Willingness, knowledge, speed, communication... all excellent!

Richard, February 19, 2022
It can be seen that in this store they have a relationship with the watch and this is subsequently transferred to the actual purchase of the watch to the customer. From ordering, through fast delivery to opening the package, in which a carefully wrapped watch awaits you, and at the same time, respect for the customer can be felt from every item enclosed. Thank you, great satisfaction.

KK, 13 December 2021
The professional approach of the Helveti team combined with their enthusiasm for watches (which I perceive from them), friendliness, excellent communication, speed of delivery. I recommend helveti.cz to everyone!

Eddy, October 5, 2021
I regularly return to Helveti, professionals who understand what a customer is in the first place.

Peter, June 7, 2021
There are several large e-shops with watches on the market, but with helveti, even behind the PC keyboard, you almost feel as if you are directly in a store. Really great eshop and also a good read on their blog. Quality packaging, nice bonus.

Bill, May 12, 2021
I ordered one day and it arrived the next day - unbelievable. In addition, a five-year warranty instead of two years. Where is everyone digging?

Iveta, December 1, 2020
Very quick delivery. Friendly dealings. I called the store and wanted advice on choosing a watch. I got professional advice. Thank you and I recommend

Lukáš F., November 29, 2020
I can definitely recommend the shop. Superior services that are part of the order and an extra gift. I really liked the communication and I had the watch at home within two days.

Radek, November 26, 2020
Very high quality site. Guarantee of originality. Fast order processing. Very detailed descriptions and the possibility to request additional information at any time When it comes to selected and high-quality branded goods, people expect a solid approach from the seller, and at Helveti.cz these expectations were fulfilled. I am completely satisfied.

Viktor, April 11, 2019
Perfect description of the watch and own evaluation of some goods, professional approach to the customer. The package arrived impeccably packed and with a personal guarantee, simply experts in the sale of watches. I enjoy browsing the e-shop pages and reading articles about watches. I simply recommend Helveti.

Vladimir, April 8, 2019
Good selection of watches. Clear e-shop, nice appearance of the pages. Friendly dealings, fast delivery and professional approach. This is the fourth time I've shopped at this watch store, and the next time I choose a watch from the segment they offer, I'll definitely go to them again. People doing what they understand. That's the way it's supposed to be. I highly recommend it to everyone.

absstudio, October 11, 2018
When I visited the brick-and-mortar store in Karlín, the Helveti representative very willingly showed me several models and thus made it easier for me to make a decision.

Pavel, September 23, 2018
I had many specific questions about the functionality of the watch prior to purchase, which were answered in a flash. I also had a special request to check them before shipping. They also willingly gave me advice on shortening the tape over the phone. They also honored the advertised bonus if the customer finds an error in the description of the watch.

Saseline, September 1, 2018
Perfect communication, fast delivery. For me, I can only recommend maximum satisfaction.

Heureka Verified Customer, August 31, 2018
A very decent deal. Great communication. Everything's all right. Thank you.

Philip, August 20, 2018
Excellent communication during the whole "process", precisely and safely packed for transport

Petr, Brno, August 6, 2018
Completely professional and at the same time personal approach to the customer, quick dealings, informing about the current status of order processing and the delivery date of the ordered watch, which was met. In addition to the watch itself, the package included clear additional information on use, warranty and premium insurance, as well as a small gift and a business card for a personal seller. This is how internet sales should look everywhere.

Heureka Verified Customer, June 19, 2017
I definitely recommend it, whether you are a watch collector or choosing your first watch. At Helveti, they understand their field very well and value their customers, it is a pleasure to shop in such stores. Reasons: large selection of quality watches, pleasant communication, watches were ready for collection in a flash, well-informed and patient staff at the store, perfect service - help with selection, shortening of the strap while waiting and free of charge, free watch insurance for a year.

Michal, May 11, 2017
I shopped here because it was one of the few stores that had the watch I wanted. In fact, I have never met such a helpful staff in any store. This is how it should work everywhere. I would like to thank them very much for a pleasant purchase. I would definitely recommend the shop.

David F., April 11, 2017
I definitely recommend Helveti.cz. A wide selection of watches at fair prices, additional services, fast and high-quality communication. It can be seen that the shop is run by fans of quality watches.

Heureka Verified Customer, February 23, 2017
We bought a birthday present at Helveti, unfortunately we didn't like the selected model very much. The gentlemen from Helveti readily complied and exchanged the product immediately (a new model was sent to us the next working day after receiving the returned watch). The newly selected model was cheaper, the overpayment was automatically refunded within 2 working days after the new model was sent. Even sending the new watch was free. I have to say for myself that it is a pleasure to do business with such a friendly and professional e-shop. 100% recommend
Our specialized e-shops
You can also take a look at our ratings for our 3 other operated e-shops:
We are very happy for your rating and your satisfaction further motivates us to constantly improve our services!
If you have bought from us, you will make us very happy if you also rate us on Heureka. After the purchase, you should receive a questionnaire about satisfaction with our services and purchase within 10 days. At the same time, you will do a great service to any other customers who would like to buy from us, but are still undecided.
You can rate us here: