Luminox BEAR GRYLLS Rule of 3 Sea Series XB.3721.ECO

Luminox BEAR GRYLLS Rule of 3 Sea Series XB.3721.ECO
550.31 €
Do 2-3 týdnů
Product description
Description

Movement
Quartz
Case material
Plastic
Crystal material
Mineral
Weight
76 g
Waterproof
200 m
The Luminox BEAR GRYLLS Rule of 3 Sea Series XB.3721.ECO from the BEAR GRYLLS SURVIVAL collection is a collaboration between Luminox and Bear Grylls, the world's most renowned figure in the art of wilderness survival and outdoor adventure. Because of this fact, you can rely on the high waterproof and durable workmanship...
The Luminox XB.3721.ECO watch represents a very important "survival rule 3" that outdoor adventurers must follow. These rules show the priorities in which one must ensure to survive extreme conditions. The rules are also printed on the detachable sleeve and attached to the strap as a reminder. Bear Grylls operates according to these survival priorities and Rule 3 is a clear guide for him in times of great stress. Simple rules, simple things are the easiest to remember in these tough times. The watch is designed in striking blue and orange with an emphasis on the "3" with enlarged numerals illuminated by Super-Luminova technology.
Bear Grylls, who is both a lover of survival and the environment, is a symbol of the pursuit of sustainability and together with Luminox, they present their latest collaboration - the Master Series #tide chronograph.
The#TIDE ocean materials are made from 100% ocean-bound plastic developed in collaboration with Swiss scientists. On five islands in the Andaman Sea off the coast of Thailand, local fishermen are trained and paid to collect and sort plastic waste.
The rule of three. There are a number of them. The Latin phrase omne trium perfectum means "everything in three is perfect" and the rule of three exists in writing, in comedy, and even when it comes to bad luck, which supposedly comes in threes. Humans process information through pattern recognition, so the rule of three exists in survival as well, emphasizing the need to focus on the most important priorities.
Thanks to Bear Grylls, Luminox has expanded the rule of three to include the priority of finding shelter in harsh conditions. Grylls knows that when you get your priorities wrong, people die. Luminox has always tried to equip people for any conditions. Now introducing Rule 3 for survival with Bear Grylls.
Survival Rule 3:
Here's a breakdown of this rule - the situation and how long you can survive without it:
Air 3 minutes
Shelter 3 hours
Water 3 days
Food 3 weeks
To emphasize the importance of the Rule of 3 for survival, Bear Grylls X Luminox developed a special limited edition watch(333 pieces for the entire world) that includes a special removable strap case with the Rule of 3 depicted on it so you can carry it with you at all times. The watch itself is made of durable and lightweight CARBONOX™ material with a unidirectional lunette. This watch is water resistant enough to 200 meters so you can take it anywhere, and it's specially colored in blue and orange to make it stand out. The Rule 3 is highlighted by a large and highly visible "3" that is coated in luminescent material, so it will remind you of it even in absolute darkness. Of course, the watch uses Luminox Light Technology, which allows visibility in low or no light conditions and never has to rely on an external light source. Each watch is individually numbered and comes with a special certificate confirming its limited edition status.
Every second counts
Survival means being constantly alert and honing your ability to always make wise, smart, rational and calm decisions. Bear Grylls lives by and follows these survival priorities, and the rule of three is a clear guide for him and everyone else in times of great stress. In a crisis, it is the simple things that are easiest to remember.
All watches in the Bear Grylls Adventure Collection feature the Bear Grylls logo and his motto "Never Give Up" on the dial, and a special two-tone case decorated with Grylls' signature "Never Give Up" in bright orange. "Never Give Up" is an essential attitude for survival in any conditions. According to Grylls, whether you make it out alive will depend largely on you - your attitude and your actions. The Bear Grylls Adventure Collection watches are designed to help you survive. As an adventurer, this watch will be your loyal companion and help you conquer any conditions. These special details combine with the legendary ability of Luminox watches to perform in extreme situations, making the partnership with Bear Grylls perfect in every way. Even Luminox's motto, EverySecondCounts, fits flawlessly with Grylls' motto, Never Give Up.
Strap width
24 mm Case height
14 mm Case diameter
42 mm
Not sure about the size?
Print size patterns (For printing set - Scale: Default)

Parameters and functions
Parameters
| | |
| --- | --- |
| Brand | Luminox |
| Gender | Men |
| Style | Sports, Dive, Military, Outdoor |
| Origin | Swiss |
| Guarantee | 5 years |
| Waterproof | 200 m |
| Weight | 76 g |
Movement
| | |
| --- | --- |
| Movement | Quartz |
| Caliber | RONDA 515 HF |
| Movement accuracy in seconds | -10/+20 sec. / month |
Dial and case
| | |
| --- | --- |
| Case size | 42 mm |
| Case height | 14 mm |
| Case shape | Round |
| Case material | #TIDE Materiál |
| Crystal material | Mineral |
| Dial | Analog |
| Dial color | Black |
| Transparent Case | No |
Strap
| | |
| --- | --- |
| Strap material | #TIDE Materiál |
| Buckle | Tang Buckle |
| Strap Width | 24 mm |
| Strap color | Black |
Function
| | |
| --- | --- |
| Date | Yes |
| Rotating bezel | One way – diving |
| Functions | Date, Swivel bezel, Screw-on crown, Trigalight |
| Battery | Yes |
| Screw-on Crown | Yes |
| Luminescence | Trigalight – green, orange |
We guarantee the accuracy of the data. Did you find a mistake? Let us know and get 200 CZK on Watch purchase.
Guarantor: Simon Vlasenko
DO YOU NEED ADVICE?
Consult a specialist

Jiří Štencek
+420 774 272 737
Mo-Fr 9-19
Sa-Su 10-15

info@helveti.eu
The product is included in categories

Outdoor Watches Dive Watches Bear Grylls Bear Grylls Sports Watches Military Watch Swiss Watch Plastic Luminox Men's Watches Luminox
About the brand
About the brand Luminox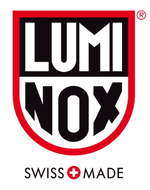 The name Luminox was created by combining the words Lumi (Latin for light) and Nox (Latin for night). The brand was founded in 1989 and offers a watch with a unique LLT technology (self-powered lighting - tritium tubes), thanks to which you can see the Luminox watch in all conditions. The luminescence lifespan is up to 25 years and is identical to the Traser trigalight. The "Swiss made" label guarantees quality.
The Luminox watch became known for its cooperation with the Navy SEAL, when it supplied the US Navy with a specially developed watch for night missions. This was followed by orders from the US Air Force (Nighthawk Fighter Jet), elite forces and Lockheed Martin. Today, Luminox is synonymous with reliable, durable watches equipped with cutting-edge technologies.
Helveti.eu is an authorized dealer and specialist of the Luminox brand.
Popular model lines Luminox
Questions
Questions and comments
Do you have a question? Leave us a comment
Add a query
The package includes an original box, warranty card and czech instructions.
How do we pack watches?
Watches safed during transport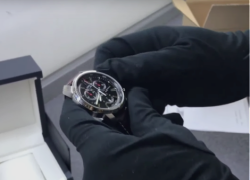 1 → We check, clean and set
We will check the functionality, set time, date and clean the watch carefully.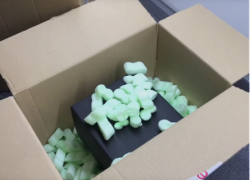 2 → We will carefully pack the watch
So that the watch does not have a chance to be damaged. We use special vacuum pads.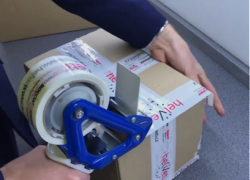 3 → We insure the watch against damage from the carrier
To be sure, we will insure the watch against breakage, so there is nothing to fear.