Festina Chrono Bike 2021 20545/1 Hybrid Connected Special Edition

Festina Chrono Bike 2021 20545/1 Hybrid Connected Special Edition
463.22 €
In Stock
Product description
Description

Movement
Quartz
Case material
Steel
Crystal material
Sapphire
Weight

Waterproof
100 m
At first glance, theFestina Connected is a sporty men's analog chronograph with a sapphire crystal and 10 atmospheres of water resistance, but inside, in addition to the watch movement, is a smart module that communicates via Bluetooth with your phone using an app of the same name, available for Android and iOS.
What makes it stand out is that it doesn't look like a regular smartwatch at first glance, but it can offer 17 interesting useful features right off the bat.
The sapphire scratch-resistant glass covers a detailed dial with many details. Coloured indices and two mini dials where you set what they show. The 45.5 wide case is made of stainless steel with a PVD finish and is water resistant to 10 ATM, meaning you can go swimming with the watch. A PVD-coated steel strap connects to the case.
A rubber strap and extractor are also included. You can easily change the look of the watch according to your mood at home.
Detailed description of Festina Connected watch functions:
1) Get moving - With the increasing number of sedentary jobs, it is important to get enough exercise. The Festina Connected watch will remind you that it's time to get up and get moving if you've been sitting for a long time.
2) Automatic time zone - always accurate time wherever you are in the world. The watch will always set itself to the correct time according to the time zone you're in.
3) Silent Alarm - Just set it and the watch will use vibration without sound to alert only you. It will wake up only you and no one else.
4) Filtered notifications - There is only a fine line between being notified and being disturbed. The Festina Connected watch can only notify you of missed calls and messages to select people you really care about.
5) Incoming Call - In our fast-paced connected world, prioritizing incoming calls is important. With the Festina Connected watch, you can mute/unmute a call so it doesn't disturb you while you're doing important work, even if your phone is in your bag, for example.
6) Date, day of the week - Knowing what the date or day is today is one of the most important pieces of information we need to know every day. Just press one button and the watch hands will neatly show you what time it is today.
7) Chronograph - Measure exactly how long it takes you to run a lap, complete a work task or swim a mile on your stopwatch.
8) Another time zone - Another time zone tells you exactly what your loved one is doing on the other side of the planet. However, the time display won't confuse you on the dial.
9) Timer - Precision time management is hard to achieve without precision tools. The timer feature allows you to focus on only one precise thing in a given period of time. It will alert you in time that another activity needs to be done.
10) Remember this place - Press the button to save your current location on the map. Which is perfect if you've found a favorite restaurant, parked your car in an unfamiliar spot, or maybe just a secret picnic spot.
11) Find your phone - Hectic days often cause you to lose your head and sometimes your cell phone. With the Festina Connected watch, your phone won't get lost anymore. This will save you dozens of minutes searching for your phone.
12) Walk me home - Safety comes first. Use the button on your watch to send an alert to your chosen people that you are on your way home, for example, so they can track you on the map. It's as if they're accompanying you remotely.
13) IFTTT - Check dozens of your favourite apps with the Festina Connected watch. Open your garage door or heat up the water in your hot tub. Endless possibilities with IFTTT. It's up to you.
14) Camera Control - The built-in camera controller allows you to move away from the camera and control it remotely. No more selfie photos, no more need to hold your phone.
15) Music Control - The watch allows you to access your favorite music. With the watch, you can remotely play, stop, switch songs and also increase or decrease the volume. Ideal for sports and at home.
16) Weather - You can find out how many degrees it is outside with a simple click of the watch button.
17) Pedometer - Every step counts.
The Festina 20545/1 is also often referred to as the Festina F20545/1.
Šířka řemínku
21.8 mm Výška pouzdra
14,6 mm Průměr pouzdra
45,5 mm
Not sure about the size?
Vytisknout vzory velikostí (For printing set - Scale: Default)

Videa
Videa Festina Chrono Bike 2021 20545/1 Hybrid Connected Special Edition
Parameters and functions
Parameters
| | |
| --- | --- |
| Brand | Festina |
| Gender | Men |
| Style | Sports |
| Guarantee | 5 years |
| Waterproof | 100 m |
Movement
Dial and case
| | |
| --- | --- |
| Case size | 45,5 mm |
| Case height | 14,6 mm |
| Case shape | Round |
| Case material | Stainless steel with PVD |
| Crystal material | Sapphire |
| Dial | Analog |
| Dial color | Black |
| Transparent Case | No |
Strap
| | |
| --- | --- |
| Strap material | Stainless steel with PVD treatment |
| Buckle | Deployant Clasp |
| Strap Width | 21.8 mm |
| Strap color | Camouflage |
Function
| | |
| --- | --- |
| Alarm clock | Yes |
| Date | Yes |
| Stopwatch | Yes |
| Day of the week indicator | Yes |
| Functions | Date, Day of the week, Stopwatch, Alarm clock, Bluetooth, Thermometer, Barometer, Pedometer, Smart functions |
| Battery | Yes |
| Luminescence | Hands |
We guarantee the accuracy of the data. Did you find a mistake? Let us know and get 200 CZK on Watch purchase.
Guarantor: Simon Vlasenko
potřebujete poradit?
Obraťte se na specialistu

Jiří Štencek
+420 774 272 737
Mo-Th 9-19
Fr 9-16
Sa 10-15

info@helveti.cz
The product is included in categories

Men's Watches Chrono bike Chrono bike Sports Watches Smart Watches Steel watch Festina Men's Watches Festina
About the brand
About the brand Festina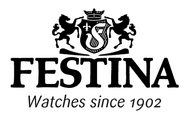 The roots of the Festina brand go back to Switzerland in 1902, where the brand originated. Subsequently, it came under Spanish rule through several owners. However, part of the production is still assembled in Switzerland and thus bears the Swiss made designation.
With more than a century of tradition, Festina has become a very popular manufacturer of watches whose design follows current fashion trends. It is especially popular in the Czech Republic.
Helveti.eu is an authorized dealer and specialist of the Festina brand.
Model lines: Automatic - Chronograph - Chrono Bike - Elegance - Extra - Multifunction - Originals - Prestige - Retro - Special Editions - Boyfriend
Popular model lines Festina
Questions
Questions and comments
Do you have a question? Leave us a comment
Add a query
The package includes an original box, warranty card and czech instructions.
How do we pack watches?
Watches safed during transport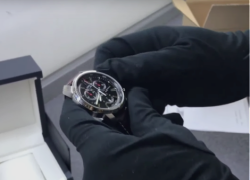 1 → We check, clean and set
We will check the functionality, set time, date and clean the watch carefully.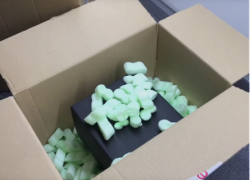 2 → We will carefully pack the watch
So that the watch does not have a chance to be damaged. We use special vacuum pads.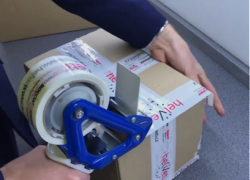 3 → We insure the watch against damage from the carrier
To be sure, we will insure the watch against breakage, so there is nothing to fear.