How to choose a watch
Choosing a watch is something that most of us do not do every day. On average, a person buys a new watch once every 3 to 5 years. In order to make the selection of new watches as easy as possible, we should answer a few basic questions before the selection itself.
For whom
Properly selected watches should express a person's personality. If we buy a watch for someone else, we have to think about his character, position, and lifestyle. A wife or girlfriend with a sense of detail and the popularity of quality materials won't get excited with a plastic case and stopwatch.
For some, the weight and size of the watch or the glass material may be significant. For individuals with a narrow wrist, it is usually better to choose a watch with a smaller case diameter. On the contrary, extravagant people, in turn, reach for a more expressive and imaginative watch.
Therefore, always try to empathize with the person you are choosing a watch for. What does he or she like, what accessories does he or she wear, or if he or she is more of a technical, social, or sports type.
Use
At a time when we are clear about who will wear the watch and where, we may be interested in the types of watches and the associated features.
Dress watches (classic, business)
Representative watch suitable for the official social events. Since these watches are one of the few men's accessories, they should match the others (ring, tie, etc.). Emphasis is placed on detail, simple design, and quality workmanship. Mineral glass and a lower degree of water tightness will suffice. We should choose between a leather strap or a steel strap. We recommend only the leather strap for the suit.
Sports watch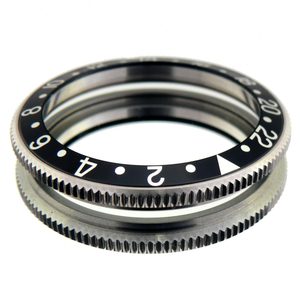 Fishermen, divers, active athletes, coaches, but also people who move often in a demanding, wet and dusty environment. Such users need to purchase properly equipped watches. A high degree of waterproofness (200M and more) and a sapphire crystal glass should be a matter of course. We can choose from a wide range of strap materials, but we do not recommend a leather strap for frequent contact with water. For individuals working with time, a stopwatch (chronograph) and a rotating bezel are pleasant addition. A compass may be useful for tourists.
We can recommend the Wenger Sea Force watch to water lovers and the Traser watch to all soldiers.
Design watches
Watches that are interesting, distinctive, and complement our appearance. Different materials, color combinations, and shapes. We can often come across watches with larger diameters (more than 50 mm) or with more dials. They are definitely not for everyone and women are looking for them more often. It then serves more as a supplement and the functions go aside.
All-day watch (universal)
Recently, we have been seeing our clients looking for watches that can accompany them 24 hours a day, 7 days a week. Therefore, we usually recommend at least a mineral glass with a sapphire finish to withstand the ubiquitous scratches. Watches with a water resistance of 50M and more are best able to withstand daily contact with water (handwashing, shower, rain).
Very popular models for all-day wearing include the Seiko watch, the more affordable are Wenger Urban Classic.
Limited edition watches (unique)
Do you want a unique watch that no one in your area will have? Then consider limited edition watches. Their big currency is also the fact that over time they rise in price.
Price range
Here we would like to use the Czech slogan "I'm not rich enough to buy cheap things". As mentioned in the introduction to this article, purchasing a watch is not a daily affair. Watches vary in price at different levels. The best way out is usually a compromise, but don't blame a slight surcharge for a higher model. This is especially worthwhile for watches in more demanding conditions. After all, this is a watch that you will wear for several years.
Apparent details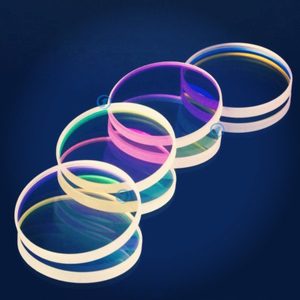 Mineral vs. Sapphire crystal
When choosing a slide, it is important to think about the environment in which you move.
The mineral slide reaches about the sixth degree of hardness on the Mohs scale. So they are absolutely sufficient for an office or a suit.

The sapphire crystal is in position nine, so it can only be scratched with minerals of the same hardness and harder, which is only a diamond.

A sought-after compromise is mineral glass with a sapphire finish. It is a mineral glass complemented by a layer of synthetic sapphire.

However, if you know that the watch will be exposed to frequent shocks (at work, sports, or in nature), then we recommend choosing a mineral glass. It is more resistant to shattering than sapphire, and the only disadvantage is the occasional groove.
Waterproof
We always advise our customers not to underestimate the waterproofness of their watches. There is nothing more annoying than finding a foggy or completely soaked watch.
If you want to swim with your watch from time to time, then look for a watch with a water resistance of 100M. If you will be diving with a watch, it is necessary to choose models with 200M and higher. Watches with a lower degree of water resistance (30M and 50M) should not come into contact with water much.
Types of straps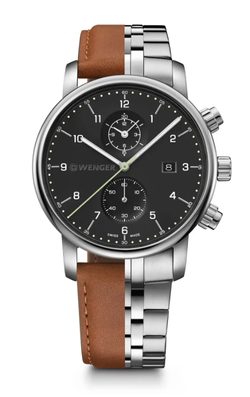 So it also applies here again – choose a strap according to the intended use of the watch (sports, dress, casual...).
Function
The watch is not only an indicator of time, but can also offer other functions. The basic one is the date, in some cases also showing the day of the week. We can measure time using a stopwatch (chronograph) and speed using a tachometer. Many users will appreciate the alarm clock and some also the compass.
Watch drive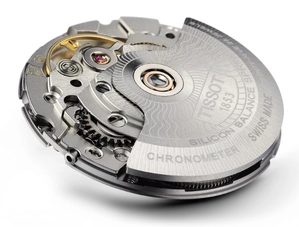 In the case of a mechanical watch drive, we can choose between manual and automatic winding. But the more common and in many ways better is the battery drive – the so-called quartz. There is no need to wind up the watch, you only need to replace the battery once every 4 years. The machine is more resistant to damage, more accurate, and cheaper.
But that doesn't change the fact that true connoisseurs endure the soul of the watch. Only a mechanical/automatic movement is the real watchmaker that makes sense to admire. So if you belong to this group, be sure to look in the section on automatic and mechanical watches.
Where to buy
Definitely only at authorized dealers. You can recognize them by being listed by an authorized distributor for a specific brand. Only such a dealer can guarantee you the originality, the required quality of the watch and the guarantee associated with customer service.
Helveti s.r.o. is an authorized dealer and can thus provide you with maximum service and quality services.
Choose your watch using our filtering in the catalog.
Where to go now?