Natahovač Wolf Palermo 213702

Natahovač Wolf Palermo 213702
759.67 €
4 týdny
Product description
Description
Natahovač Wolf Palermo 213702 černé barvy, pro 1 kus mechanických hodinek s automatickým nátahem. Nový design "uzamkne" manžetu do bubnu rotátoru pro bezpečné uchycení. Polštářek z pěny z nízkou hustotou se snadno přizpůsobí jakémukoliv obvodu hodinek bez toho, aniž by vyvíjel nadbytečný tlak na sponu.

Natahovače Wolf disponují patentovanou inovací - každý natahovač počítá přesný počet otáček. Všechny ostatní navíječe odhadují počet otáček.
Možnosti rotace: 10 sekund zpoždění startu. Množství otáček lze nastavit mezi 300 a 1 200 TPD (otáčky za den). Množství TPD lze jednoduše zdvojnásobit výběrem obousměrného nastavení.
Nastavení směru: Ve směru hodinových ručiček, proti směru hodinových ručiček a obousměrně.
Nastavení rezervy chodu: 6 až 72 hodin v krocích po 6 hodinách nastavení rezervy chodu pro hodinky s rezervou chodu, což dává hodinkám čas na uvolnění uložené energie před zahájením programu natahování.
Natahovač lze napájet zapomocí síťového adaptéru, který je součástí balení, případně pomocí lithiových baterií (nejsou součástí).
Kromě samotného natahovacího modulu nabízí natahovač Palermo prostor pro uložení ještě jednoho kusu hodinek a nekonečné množství uložení šperků či manžetových knoflíčků jak v horní částí tak i v bočních "dvířkách".
Hodinky na obrázcích nejsou součástí prodeje.
Parameters and functions
Parameters
| | |
| --- | --- |
| Brand | Wolf |
| Guarantee | 2 years |
| | |
| --- | --- |
| Model line | Palermo |
| Material | Leather |
| Color | Black |
| Size | 19,69 x 20,32 x 22,86 cm |
| Capacity | 1 piece of watch |
| Number of revolutions | lze nastavit 300 - 1200 otáček/den |
| Rotation Direction | Right, left and alternating mode |
| Battery | je součástí balení |
We guarantee the accuracy of the data. Did you find a mistake? Let us know and get 200 CZK on Watch purchase.
Guarantor: Simon Vlasenko
potřebujete poradit?
Obraťte se na specialistu

Jiří Štencek
+420 774 272 737
Mo-Th 9-19
Fr 9-16
Sa 10-15

info@helveti.cz
The product is included in categories

About the brand
About the brand Wolf

Dotazy
Questions and comments
Do you have a question? Leave us a comment
Add a query
The package includes an original box, warranty card and czech instructions.
How do we pack watches?
Watches safed during transport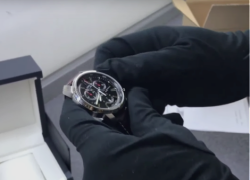 1 → We check, clean and set
We will check the functionality, set time, date and clean the watch carefully.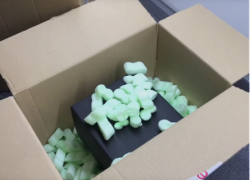 2 → We will carefully pack the watch
So that the watch does not have a chance to be damaged. We use special vacuum pads.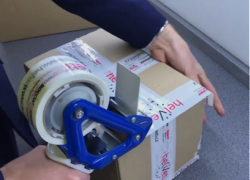 3 → We insure the watch against damage from the carrier
To be sure, we will insure the watch against breakage, so there is nothing to fear.