Instinct® 2 Solar Mist Grey 010-02627-01

Instinct® 2 Solar Mist Grey 010-02627-01
391.51 €
Within 10 Days
Product description
Description

Movement
Power supply
Case material
Plastic
Crystal material
Power Glass™ (Gorilla Glass with solar charging)
Weight
53 g
Waterproof
100 m
The Garmin Instinct® 2 Solar Mist Grey 010-02627-01 sports watch is the ideal choice for athletes of all abilities. Its functions can be used not only in sports but also in everyday wear. This watch meets the requirements of the military standard (MIL-STD-810G) for resistance to high and low temperatures, shock and vibration, water and moisture. In addition, this variant features a solar-charged glass slide.
The case of the Smart GPS Watch Garmin Instinct® 2 Solar Mist Grey 010-02627-01 is made of hardened polymer. Inside this case works a module with a multitude of functions, useful mainly during sports. The watch allows you to record and navigate along a predefined route, which it displays on a so-called blind map including waypoints. You will have an overview of the route profile, direction of movement, important waypoints, distance reached and remaining, etc.
The waterproof rating of this model is 100 m (10 ATM) and can therefore handle more water contact such as swimming. The comfortable silicone strap features a QuickFit® attachment system, which allows for quick, tool-free replacement. The black and white display is protected by Power Glass™, which is Gorilla Glass with solar charging. The diameter of the display is 23 mm and its resolution is 176 x 176 pixels.
Specifications:
Black and white display with Power Glass™
Power Management:

Smart Watch: Up to 28 days/unlimited with solar charging

Battery Saving Watch Mode: Up to 65 days / unlimited with solar charging

GPS: Up to 30 hours / 48 hours with solar charging

GPS mode with maximum battery life: Up to 70 hours / 370 hours with solar charging

Expedition GPS activity: Up to 32 days / unlimited with solar charging

Sport apps - optional profiles:Running (+Trail Running, Treadmill, Indoor Track), Walking, Hiking, Climbing, Cycling (+Mountain Bike and Indoor Bike- trainer), Swimming in the pool, Open Water Swimming, Skiing, Snowboard, Cross-country Skiing, Rowing (+Indoor Rowing- trainer), Paddleboarding.
Receive multiple satellite systems: The watch is capable of receiving and processing signals from multiple satellite systems simultaneously. Specifically, these satellite systems are GPS, GLONASS and Galileo. In more challenging environments, this makes the watch more reliable than if only GPS were available.
Built-in ABC sensors: Navigating in the field is made easier by the ABC sensors - an Altimeter to detect altitude, a Barometer to monitor weather changes, and a 3-axis Compass. All sensors can also be automatically or manually calibrated.
Route Navigation: Ability to navigate along a planned route or along a traveled route. For example, you can easily plan routes using the maps.com app and transfer them to your watch via Garmin Connect diary. You can also save your waypoints in the field, which the watch can guide you back to.
Smart Features: When paired with a compatible smartphone, you can track incoming calls on your watch, including the caller's name, and receive emails, text messages and other notifications from your smartphone.
Accident detection
HIIT workouts:This sports profile allows you to record and conduct HIIT workouts, including AMRAP, EMOM, Tabata and custom workouts. Set the number of sets, exercise/rest intervals and other options.
V02 MAX measurement: The watch can measure VO2 MAX. VO2Max is an indicator of predicted performance. Determining the VO2Max value also takes into account any fluctuations in performance caused by hot weather or altitude.
Daily workout recommendations: The watch can provide daily workout recommendations based on your fitness level, current training load and training status.
Recovery Assistant: After each workout, you can see how long you need to rest before you are ready for the next challenging workout. This feature takes into account the intensity of the workout as well as other factors such as stress, daily exercise or sleep.
Wrist heart rate measurement:
Daily Activity Monitor: Step count, estimate distance walked, floors climbed, calories burned, all-day heart rate, sleep quality, stress level, etc. You can also transfer all this data to your Garmin Connect training log to view day-by-day reports.
Minutes of intense activity: Track how many minutes of intense activity you record, when you get them and during what activity. You can even view them as a data field during timed activities.
Features for women: Use the Garmin Connect app to track your menstrual cycle or pregnancy progress. Record symptoms, get exercise and nutrition tips, and more.
Calendar Display: When paired with a compatible phone, calendar information can be transferred from your phone to the watch display to view your plans for the day.
GARMIN PAY™: Garmin Pay contactless payments allow you to insert your credit card imprint into the watch's memory and pay at contactless terminals without the presence of a card or phone.
Strap width
22 mm Case height
14,5 mm Case diameter
45 mm
Not sure about the size?
Print size patterns (For printing set - Scale: Default)

Parameters and functions
Parameters
| | |
| --- | --- |
| Brand | Garmin |
| Gender | Men, Women, Unisex |
| Style | Sports, Military, Outdoor, Smart |
| Guarantee | 2 years |
| Waterproof | 100 m |
| Weight | 53 g |
Movement
| | |
| --- | --- |
| Movement | Power supply |
| Movement accuracy in seconds | ±15 sec. / month |
| Power Reserve | Chytré hodinky: Až 28 dní / neomezeno se solárním dobíjením Režim hodinek s úsporou baterie: Až 65 dní / neomezeno se solárním dobíjením GPS: Až 30 hodin / 48 hodin se solárním dobíjením Režim GPS s maximální výdrží: Až 70 hodin / 370 hodin se solárním |
Dial and case
| | |
| --- | --- |
| Case size | 45 mm |
| Case height | 14,5 mm |
| Case shape | Round |
| Case material | Hardened polymer |
| Crystal material | Power Glass™ (Gorilla Glass with solar charging) |
| Dial | Digital |
| Dial color | Black |
Strap
| | |
| --- | --- |
| Strap material | Silicon |
| Strap Width | 22 mm |
| Strap color | Gray |
Function
| | |
| --- | --- |
| Alarm clock | Yes |
| Date | Yes |
| Compass | Yes |
| Backlight | Yes |
| Stopwatch | Yes |
| Day of the week indicator | Yes |
| Power reserve indicator | Yes |
| Functions | Date, Day of the week, Stopwatch, Compass, Alarm clock, Bluetooth, Thermometer, Altimeter, Barometer, Automatic calendar, GPS navigation, Pedometer, Heart beat, Smart functions, České menu |
| Accumulator | Yes |
We guarantee the accuracy of the data. Did you find a mistake? Let us know and get 200 CZK on Watch purchase.
Guarantor: Simon Vlasenko
DO YOU NEED ADVICE?
Consult a specialist

Jiří Štencek
+420 774 272 737
Mo-Fr 9-19
Sa-Su 10-15

info@helveti.eu
The product is included in categories

By Brand By Brand Men's Watches Ladies watches Instinct 2 Solar Instinct 2 Solar Instinct 2 Solar Outdoor watch Outdoor Watches Instinct Instinct Instinct Sports watch Sports Watches Smart watch Smart Watches Military Watch Garmin women's watch Plastic Garmin Men's Watches Garmin
About the brand
About the brand Garmin

Garmin sports watches are a benchmark in their category. Technologically, they set the direction and are known to almost every athlete, mountaineer, but also a lover of modern technology. With a Garmin watch, you can easily measure your sports activity, pay for a shop or navigate a trek.
Model lines: Fenix - Vivoactive - Forerunner - Instinct - Venu - Vivofit - Vivomove - TacTix - Epix - Enduro
Helveti.eu is an authorized reseller and specialist of the Garmin brand.
Popular model lines Garmin
Questions
Questions and comments
Do you have a question? Leave us a comment
Add a query
The package includes an original box, warranty card and czech instructions.
How do we pack watches?
Watches safed during transport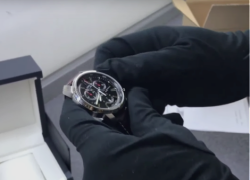 1 → We check, clean and set
We will check the functionality, set time, date and clean the watch carefully.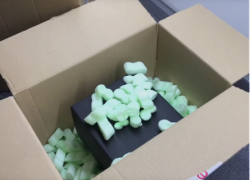 2 → We will carefully pack the watch
So that the watch does not have a chance to be damaged. We use special vacuum pads.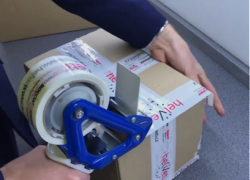 3 → We insure the watch against damage from the carrier
To be sure, we will insure the watch against breakage, so there is nothing to fear.