Davosa Apnea Diver Automatic 161.568.55
1 109.95 €
Within 1 Days
Product description
Description

Movement
Automatic
Case material
Steel
Crystal material
Sapphire
Weight

Waterproof
200 m
Davosa Apnea Diver Automatic jsou sportovní automatické hodinky vyrobeny ve speciální edici - limitované číslované edici věnované freediverovi Niku Linderovi. Konstrukčně jsou určené především pro potápění a vyznačují se proto odolnou konstrukcí a výbornou čitelností.
Davosa Apnea Diver Automatic 161.568.55 jsou plnokrevné potápěčské hodinky s odolností 200m. Přehledný a skvěle čitelný ciferník chrání odolné safírové sklíčko a jednosměrně otočná keramická luneta.
Ciferník hodinek je vhodný na dechová cvičení. Modrá část ciferníku slouží k nádechům, bílá je určena pro zadržení dechu na 15 sekund a konečně červená část pro výdech. Hodinky je možné po odejmutí pryžového řemínku postavit na stojánek a při cvičení na ně tak mít ničím nerušený výhled. S pomocí těchto hodinek se můžete plně soustředit na dýchací cvičení, aniž byste museli počítat nebo používat stopky.
Bytelnost hodinek dále podtrhuje šroubovací korunka a zadní víčko. Hodinky skvěle drží na ruce díky pryžovému řemínku (součástí balení je druhý červený řemínek) a jsou dodávány ve vodotěsném boxu. O pohon se pak stará klasický, mechanický strojek DAV 3021 (který vychází ze strojku ETA 2824 nebo Sellita SW 200) s frekvencí 4Hz a rezervou nátahu 38h.
Speciální funkce hodinek DAVOSA Apnea Diver od Nika Lindera
Co je na těchto hodinkách tak zvláštního a proč jsou nazývány jako "freediving" hodinky? To jsou asi ty nejčastější otázky, které si můžete klást při pohledu na hodinky Davosa Apnea Diver.

Otáčí se vnitřní luneta za pomocí horní korunky? A je to ona speciální funkce, kterou každý freediver ocení? Ne a ano. V tomto popisu hodinek se vám pokusíme vše vysvětlit.
Horní korunka - ovládněte svou mysl
Nemusíte strávit tolik času pod vodou jako Nik Linder, abyste si uvědomili, že člověk nemůže obsáhnout všechno.

Nad naší myslí spočívají větší dimenze: oceán, vesmír a další. V józe je spojení s vyšším stavem vědomí symbolizováno korunní čakrou - nejdůležitější čakra pro Nika Lindera.

A právě proto jsme u hodinek DAVOSA Apnea Diver napozicovali šroubovací korunku nastavující čas na 12. hodinu.
Pravá korunka - inovativní použití
Na rozdíl od umístění horní korunky má pozice pravé čistě funkční charakter. Jemným odšroubování korunky lze uvolnit hodinky z vnějšího pouzdra. Hodinky můžou být vyjmuty a pomocí zadního kroužku (o který se opírají) postaveny na rovnou plochu.

Tato inovace dělá z hodinek DAVOSA Apnea Diver mnohem více, než jenom měřič času - a to i na suché zemi. Dopomáhá totiž Niku Linderovi praktikovat jeho speciální dechové cvičení (alternate nostril breathing) s možností sledovat čas a průběh tréninku. Stejně tak tuto funkci využívá při jeho kurzech a přednáškách.
Kroužek pro dýchání - barevná pomůcka
Dýchací kroužek se skládá z modré, bílé a červené části. Pomáhá vám trénovat a dodržovat zásadní pravidla dýchání se střídavým uzavíráním nosních dírek (alternate nostril breathing).

Během pětisekundové modré fáze vdechujete, následně v bílé fázi 15 sekund dech zadržujete a v červené fázi 10 sekund vydechujete. Pomocí tohoto barevného kroužku se freediver plně soustředí na důležité dýchací cvičení, aniž by musel počítat nebo používat stopky.

Při freedivingu je všechno o sekundách, což je důvod, proč jsme použili u sekundové ručičky červenou barvu, která umožňuje vždy přesné odečtení sekund.
Připomínka na zápěstí - hluboký nádech a uvolnění
Téměř každý účastník kurzů Nika Lindera hledá výzvu a relaxaci současně. Může to znít protichůdně, ale je to tak. Většině účastníků je mezi 20 - 40 lety a jsou vysoce ambiciózní, hrají aktivní roli v práci a rodině. V dnešní době je vysoký výkon důležitý, ale je potřeba se soustředit také na schopnost se uklidnit a relaxovat.

Dechové cvičení nás učí, jak pomocí dechu uvolnit nahromaděný stres. Ale nezabraňuje jeho tvorbě. Proto jsou hodinky DAVOSA Apnea Diver na vašem zápěstí velmi dobrým připomenutím nutného odpočinku a hlubokého nádechu.
Důvěryhodný společník
A nad to všechno jsou hodinky DAVOSA Apnea plnohodnotnými potápěčskými hodinkami, které kombinují funkce, inovace, kvalitu a design. To vše v jednom celku dává skvělého partnera pro úspěšné ponory.

Hodinky dostanete ve voděodolném potápěčském boxu s náhradním řemínkem a vystěžejkovávačem.
Video hodinek Davosa Apnea
Šířka řemínku
Výška pouzdra
12,5 mm Průměr pouzdra
46 mm
Not sure about the size?
Vytisknout vzory velikostí (For printing set - Scale: Default)

Videa
Videa Davosa Apnea Diver Automatic 161.568.55
Parameters and functions
Parameters
| | |
| --- | --- |
| Brand | Davosa |
| Gender | Men |
| Style | Sports, Dive |
| Origin | Swiss |
| Guarantee | 5 years |
| Waterproof | 200 m |
Movement
| | |
| --- | --- |
| Movement | Automatic |
| Caliber | DAV 3021 |
| Movement accuracy in seconds | -10/+25 / day |
| Power Reserve | 38 hours |
Dial and case
| | |
| --- | --- |
| Case size | 46 mm |
| Case height | 12,5 mm |
| Case shape | Round |
| Case material | Stainless steel |
| Crystal material | Sapphire |
| Dial | Analog |
| Dial color | Black |
| Threaded lid | Yes |
Strap
| | |
| --- | --- |
| Strap material | Rubber |
| Strap color | Black |
Function
| | |
| --- | --- |
| Date | No |
| Rotating bezel | One way – diving |
| Functions | No date, Swivel bezel, Screw-on crown |
| Screw-on Crown | Yes |
| Luminescence | SuperLuminova hands and indexes |
| Other functions | Ceramic bezel |
We guarantee the accuracy of the data. Did you find a mistake? Let us know and get 200 CZK on Watch purchase.
Guarantor: Simon Vlasenko
potřebujete poradit?
Obraťte se na specialistu

Jiří Štencek
+420 774 272 737
Mo-Th 9-19
Fr 9-16
Sa 10-15

info@helveti.cz
The product is included in categories

Diving Diving Dive Watches Sports Watches Swiss Watch Davosa Steel watch Limited edition
About the brand
About the brand Davosa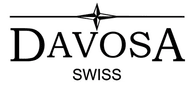 The Swiss brand Davosa builds on the traditional craftsmanship of the watch and the rich history of Hasler & Co SA, whose origins date back to 1881. The current form of the brand dates back to 1993. Davosa watches offer excellent workmanship, first-class materials and quality Swiss movements. Customers are valued primarily for maintaining an excellent price-quality ratio.
In the portfolio you will find watches for all occasions. From sports pieces in a "diving" design to a decent, social watch. There are both mechanical and quartz machines to choose from. Davosa simply has something for everyone.
Helveti.eu is an authorized dealer and specialist of the Davosa brand.
Model lines: Diving - Pilot - Performance - Executive - Heritage - Urban
Questions
Questions and comments
Do you have a question? Leave us a comment
Add a query
The package includes an original box, warranty card and czech instructions.
How do we pack watches?
Watches safed during transport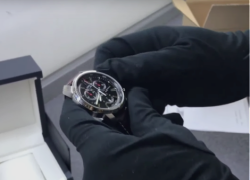 1 → We check, clean and set
We will check the functionality, set time, date and clean the watch carefully.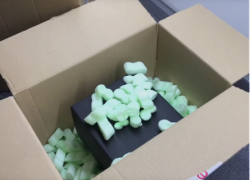 2 → We will carefully pack the watch
So that the watch does not have a chance to be damaged. We use special vacuum pads.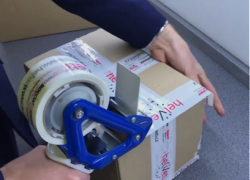 3 → We insure the watch against damage from the carrier
To be sure, we will insure the watch against breakage, so there is nothing to fear.