Natahovač Wolf British Racing Green 792241

Natahovač Wolf British Racing Green 792241
1 263.20 €
Skladem
Product description
Description
Elegantní natahovač Wolf British Racing Green 792241 jehož jeho hlavním rysem je zelená barva mezinárodních motoristických závodů britských vozů závodících v Irsku na počátku 20. století.
Natahovač disponuje 2 natahovacími moduly pro mechanické hodinky s automatickým nátahem. Nový design "uzamkne" manžetu do bubnu rotátoru pro bezpečné uchycení. Dále je v natahovači místo pro umístění dalších 2 kusů hodinek s maximálním průměrem pouzdra 52 mm. Pod hlavním víkem natahovače se také nachází 1 otevřená přihrádka, 1 cestovní pouzdro pro 1 ks hodinek a 1 malá přihrádka s víkem.

Natahovač je potažen tzv. veganskou kůží, obsahuje chromované vnitřní části a má 2 samostatně otočné moduly.
Natahovače Wolf disponují patentovanou inovací - každý natahovač počítá přesný počet otáček. Všechny ostatní navíječe odhadují počet otáček.
Možnosti rotace: 10 sekund zpoždění startu. Množství otáček lze nastavit mezi 300 a 1 200 TPD (otáčky za den). Množství TPD lze jednoduše zdvojnásobit výběrem obousměrného nastavení.
Nastavení směru: Ve směru hodinových ručiček, proti směru hodinových ručiček a obousměrně.
Patentovaná zamykací manžeta "uzamkne" vaše hodinky do bubnu rotátoru pro bezpečné uchycení. Pěna s nízkou hustotou pro všechny velikosti zápěstí, aniž by vyvíjela tlak na náramek hodinek.
Natahovač lze napájet zapomocí síťového adaptéru, který je součástí balení, případně pomocí D-Cell/Lithium bateriemi (nejsou součástí).
Natahovače Wolf British Racing Green mají exkluzivní funkci: návrat na začátek – po dokončení cyklu se hodinky vrátí do pozice, ve které začaly.
Nastavení rezervy chodu: 6 až 72 hodin v krocích po 6 hodinách nastavení rezervy chodu pro hodinky s rezervou chodu, což dává hodinkám čas na uvolnění uložené energie před zahájením programu natahování.
Parameters and functions
Parameters
| | |
| --- | --- |
| Brand | Wolf |
| Guarantee | 2 years |
| | |
| --- | --- |
| Model line | British Racing Green |
| Material | Synthetic |
| Color | Green |
| Size | 33,66 x 19,69 x 24,77 cm |
| Capacity | 2 pieces of watches |
| Number of revolutions | 300 - 1200 |
| Rotation Direction | Right, left and alternating mode |
| Battery | je součástí balení |
We guarantee the accuracy of the data. Did you find a mistake? Let us know and get 200 CZK on Watch purchase.
Guarantor: Simon Vlasenko
potřebujete poradit?
Obraťte se na specialistu

Jiří Štencek
+420 774 272 737
Mo-Th 9-19
Fr 9-16
Sa 10-15

info@helveti.cz
The product is included in categories

About the brand
About the brand Wolf

Dotazy
Questions and comments
Do you have a question? Leave us a comment
Add a query
The package includes an original box, warranty card and czech instructions.
How do we pack watches?
Watches safed during transport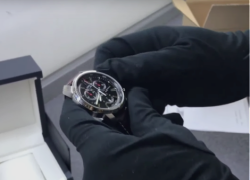 1 → We check, clean and set
We will check the functionality, set time, date and clean the watch carefully.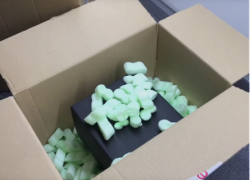 2 → We will carefully pack the watch
So that the watch does not have a chance to be damaged. We use special vacuum pads.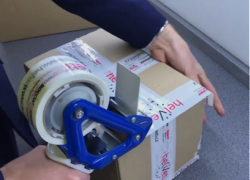 3 → We insure the watch against damage from the carrier
To be sure, we will insure the watch against breakage, so there is nothing to fear.