Chronograph adjustment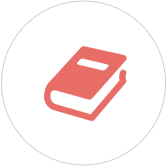 After using the stopwatch for a while, the zero position on the hand on one of the three chronograph dials may change. Simply put, the stopwatch hand does not return to 12 o'clock when the lower button is pressed. This is a completely normal feature of a chronograph watch and is not a reason for a complaint. Due to the increasing number of questions, we bring you instructions for resetting/adjusting the chronograph.
Watches with a chronograph may differ in the movement used in the watch, and the exact procedure for adjusting the stopwatch is always given in the instructions supplied with the watch.
General adjustment procedure
Pull the crown out to position 3 (furthest from the case)
Press and hold the upper and lower stopwatch buttons at the same time until the large stopwatch hand goes around the dial (approx. 2 seconds), then release both buttons - you are in repair mode.
Use the upper stopwatch button to set the zero position of the large hand (ideally 12 o'clock).
After setting the large hand, press the lower button once. You can now use the upper button to set the zero position of the first smaller dial.
Then press the lower button again and use the upper button to set the last dial.
Press the lower button to save and end the whole operation by inserting the crown in position 1 (completely to the watch).
If you have not been able to set up the chronograph with this manual, we recommend that you find the exact procedure in the manual supplied with the watch. Alternatively, contact us and we will be happy to help you.