Report an error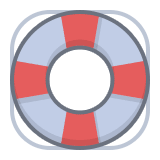 We are constantly testing and reviewing our site. Yet we know we are not perfect. Help us improve the site. We will be very grateful for that and we will be happy to reward you appropriately.
Did you find a mistake?
Did you find a mistake on our site? Write to us about it and we will give you a reward of 10 EUR for the purchase or a gift for the order. Rewards cannot be added up.
We do not consider as a mistake: subjective opinion on the watch (determination of the watch), minimal deviations in the measured values (case size, strap width, etc.), grammatical error (but we would very much appreciate the warning).
Tip for improvement / addition
Are you missing something on the site or do you have a good tip on how to expand the site and what could we do better? Contact us and we will reward the best ideas with a gift or discount. More on the page Cooperation with Helveti.cz.
We really appreciate your help!
For the Helveti.cz team – Jiří Štencek