How to care for a strap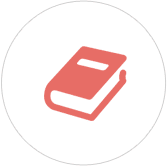 Due to their material, leather straps are more sensitive to environmental influences (sweat, water, dust, sun, etc.). It is therefore necessary to take more care of them and extend their lifespan.
How to care for the strap:
do not swim or dive with a leather strap (unless it is a waterproof strap),

do not expose the strap to direct sunlight for a long time at the highest temperatures,

after a strenuous hike or other sport, it is advisable to take off the watch and dry the strap (wipe the sweat with a damp cloth and, if necessary, lubricate the strap with cream),

if the strap starts to break or fray, replace it with a new one as soon as possible to avoid the risk of the watch falling and damaging it.
How to clean the strap:
the strap should not be soaked in water,

just wipe the strap with a cloth / sponge and let it dry (do not dry with a hair dryer or in direct sunlight),

it is also advisable to treat the strap with a skin cream,

if you want the strap to shine, you can also use a shoe cream after the leather cream, which will add shine to the strap thanks to the wax,

the last possible modification is impregnation of the strap.

 
It is necessary to remember that each strap has a lifespan and it is generally recommended to change the straps after 2-3 years of wear (mainly for hygiene reasons).