Free return shipping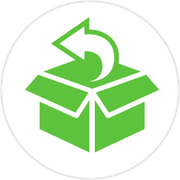 We are now offering the service of sending a return shipment for free via Zásilkovna.
How to do it?
Pack the watch – preferably in the original packaging so that it arrives undamaged.
Add a return form (PDF download here) or a letter with data from this form.
Take the parcel to any Zásilkovna delivery point. You can find the nearest branch HERE.
Report this return code (identifier) to the operator: 92194812.
Contact for watch return consultation:
Mobile phone: +420 774 272 737 , +420 774 744 763 , +420 775 467 060
E-mail: info@helveti.cz
Where to go now?