Engraving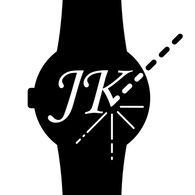 Engraving is the best way to turn any watch or luxury stationery into a unique piece. That is why we have prepared a service for you, thanks to which you can use the engraving of any text and small graphics. Laser engraving gives you an original gift not only for your loved ones, but you can also use it as a gift for business partners.
We are happy to engrave:
Back case, metal bracelet clasps, case side and crown.
Bodies, clips or crowns of luxury pens from our offer (marked with the label "CAN BE ENGRAVED"). We do not engrave plastic pens.
How to do it?
You choose the product you wish to engrave. If you are not sure about anything, do not hesitate to contact us, we will be happy to advise you on everything.
In the notes to the order, you indicate what text you want to engrave.
We will send you visually processed previews as soon as possible, or we will discuss more suitable alternatives together.
Most often we send three different designs with the commonly used fonts Arial, Time New Roman and Monotype Corsiva. However, if you would like a different font, we will of course adjust it according to your wishes. In addition, it is possible to engrave various motifs. There are almost no limits to imagination.
After approval, we will send the data for payment and after payment of the binding order, we will start production, which usually takes 10-14 days from approval, depending on the current workload.
Once we're done, we'll ship your way or prepare for personal collection.
As engraving is a personalized product, it cannot be exchanged or returned. However, the warranty for the product as such is of course standard.
What is the cost of engraving?
The price for engraving on a watch is 32 EUR, engraving on a pen is 16 EUR.