Garmin Fenix 7S PRO Glass Silver / Graphite Silicone Band - 010-02539-01
679.52 €
Within 10 Days
Product description
Description

Movement
Power supply
Case material
Plastic
Crystal material
Corning® Gorilla® Glass DX
Weight
63 g
Waterproof
100 m
The Garmin Fenix 7S PRO Glass Silver/Graphite Silicone Band - 010-02539-01 sports watch is the ideal choice for athletes of all abilities. Their functions can be used not only in sports, but also in everyday wear. Included in the package is a TOPO Czech PRO Voucher - a code to download the map. This variant also features a solar charging slide.
The case of smart GPS watch Garmin fenix7S 010-02539-01 is made of hardened polymer reinforced with carbon fiber, the lunette of this watch is made of stainless steel. Inside this case works a module with a multitude of functions, useful mainly for sports. This model has a smaller case size (Phoenix7S) and display. The diameter of the display is 1.2". The watch has maps pre-installed in memory with automatic navigation, is equipped with WiFi connectivity and offers music playback from its own memory (16GB), to which you can upload your own music files as well as playlists from streaming music services such as Spotify or Deezer.
The water resistance of this model is 100m (10 ATM) and can therefore handle even heavy water contact such as swimming. The comfortable silicone strap features a QuickFit® attachment system that allows for quick, tool-free replacement. The color chroma display is protected by Corning® Gorilla® Glass DX, which is Gorilla Glass with properties similar to sapphire crystal with an anti-reflective coating.
Specifications:
Detailed maps displayed directly on the screen:Topographic, ski and golf maps also available
Power Management :

-Smartwatch mode:up to 11 d

-Smart watch mode: up to 38 d

-GPS-only: up to 37 d

-All satellite systems: up to 26 hours

-All satellite systems and music: up to 7 hours

-GPS mode with maximum endurance: up to 90 hours

-Expedition GPS mode: up to 26 days

Sport apps - optional profiles: Running, Oval Running, Belt Running, Indoor Running, Trail Running, Virtual Running, Ultra Running, Workout, HIIT, Cardio and Elliptical Training, Stair Walking, Floor Counting, Rowing on the Treadmill, Pilates and Yoga, Hiking, Wall Climbing, Bouldering, Climbing, mountain biking, skiing, snowboarding, cross-country skiing, paddleboarding, rowing, kayaking, surfing, hunting, skydiving, tactical mode, kiteboarding, windsurfing, snowshoeing, cycling, trainer cycling, MTB, triathlon, pool swimming, open water swimming, Swimrun,
Satellite signal reception: American GPS, Russian GLONASS and European Galileo.
Built-in Sensors: GNSS (GPS, Glonass, Galileo), 3-axis compass, altimeter, temperature sensor, accelerometer, pulse oximeter, gyroscope, Elevate® optical wrist heart rate sensor.
Wrist heart rate measurement
Daily Activity Monitor: In addition to heart rate, the watch also continuously measures the number of steps, distance walked, floors climbed and descended, calories burned, sleep duration and quality throughout the day. Basic data can be viewed on the watch's display, but we recommend using the Garmin Connect app for a detailed evaluation of recorded data
.
High Durability:Robust design sports a high durability. large 1.2″ display and 42mm body. Watch meets US military standards for temperature, shock and water resistance.
Full dual control:A completely new control concept brings full dual control with buttons and touchscreen combining the advantages of both. Quick activation or deactivation of the touchscreen or the ability to lock the buttons is a given.
Skiing and ski mountaineering:Detailed measurement and evaluation of cross-country and downhill skiing and even ski mountaineering or snowshoeing. Automatic stopwatch shutdown on the lift, statistics on meters climbed and descended and much, much more.
Cross-country skiing dynamics:In conjunction with the HRM-Pro™ chest heart rate sensor (sold separately), we bring a new way to measure cross-country skiing dynamics. Dynamics provide a more detailed analysis of running style and training.
Wave Surfing: For wave surfing enthusiasts, we have a sports profile that measures not only the number of runs, but also the length and speed of the surf on each individual wave. Compatibility with the Surfline Sessions™ app and the Surfline®4 camera with additional options.
Mountain biking:Want to know more about MTB biking? The watch will measure the difficulty (Grit™) and smoothness (Flow™) of your ride, measure the number of jumps, their length, duration and a host of other stats to help you improve.
Conditional Training: The Activity Profile tracks high-intensity interval workouts, including AMRAP, EMOM, Tabata and custom workouts. Set the number of sets, intervals for exercise/rest and other options.
Daily Workout Recommendations: Workout recommendations based on your fitness level and daily run and ride recommendations based on your current training load and training status.
Race Predictor feature:This feature gives you an estimate of what your pace might be for the distance you want to run based on your run history and overall fitness. Trend data will show you the impact of your training over time.
PACEPRO™ FEATURE: PacePro's unique feature allows you to create a running pace plan based on the elevation profile of your route. The Pace Plan is a great tool to help you achieve your target goal time.
Climbpro feature:The ClimbPro feature provides detailed information and statistics on the elevation profile of the planned route. The function breaks down the route into individual climbs and provides real-time details for each, including the remaining meters to the top of the hill.
Performance Metrics: Track advanced training metrics such as running dynamics, VO2 Max, acclimatization status by temperature and altitude, recovery assist, training effect, weekly and monthly training load evaluation, and more.
Real-time Stamina feature:Real-time Stamina data allows you to monitor and regulate exertion during exercise and helps prevent overtraining at the start of a run or bike ride.
Recovery Assistant:After each workout, you can see how long you need to recover before you're ready for the next challenging workout. This feature takes into account the intensity of the workout as well as other factors such as stress, daily activity or sleep.
Golf Course Maps: CourseView colour maps show more than 42,000 golf courses from around the world. They can help you see distances to the green/hole, obstacles and choose the right club.
SKIVIEW™ Ski Maps: Pre-loaded SkiView ski maps and provide the layout, names and difficulty ratings of slopes for over 2,000 ski resorts worldwide. Together with the sports ski profiles, this makes it the perfect mountain and ski watch.
Map Display Data: View important information on the map page and track the course, nearby landmarks and important data fields on a single screen without having to switch.
Smart Power Management: See how different settings and sensors affect the battery life of your smartwatch. At any time, you have an up-to-date estimate of the battery life with respect to the mode and backlight level used.
Drink tracking: Record your daily fluid intake so you don't neglect hydration. If you set an automatic goal, the watch will also provide an estimate of fluid loss during physical activities and the daily fluid intake goal will automatically adjust accordingly.
Smart Notifications:You can track incoming calls, emails, texts and other notifications from your connected phone on the watch. The watch is compatible with most Android and iOS phones.
Data fields: The color, non-touch display used is economical and great to read in direct sunlight. Unlike many other smartwatches, the data does not fade out and is constantly visible. In the event of darkness or twilight, the display can be backlighted and the intensity level can be individually adjusted. The numerical data that the watch displays during sporting activity is in a distinctive font and is very easy to read. The number of data fields and the size of the displayed data can be easily adjusted so that the display shows the values you want to monitor and at the same time is displayed in a size that suits you
.
Features for women:The Garmin Connect™ app can monitor your menstrual cycle or pregnancy progress. Record symptoms, get exercise and nutrition tips and more. You can also view details on your wrist with the Menstrual Cycle Tracking widget and Pregnancy Tracking app.

Music: The watch allows you to either sync playlists from selected music streaming services (such as Deezer, Amazon Music or Spotify®), upload songs from your computer to internal memory using a USB cable, or control a connected mobile phone. If you listen to music directly from the watch, just connect any Bluetooth headphones and listen without your phone in range. The Fenix 7 watch can hold up to 2,000 songs.

GARMIN PAY™ contactless payments
Weather information
Accident Detection: If the watch is connected to a smart mobile phone, it is possible to use safety features that send information about the need for help to a pre-set phone number in case of an emergency. The request for help can be triggered manually or automatically. The Incident detection function automatically detects an accident and automatically sends a request for help in the event of an emergency. The second option is the Assistence function, which can be used in an emergency and can be called up manually with a key combination. The safety functions use a connected mobile phone and send the current position/location of the watch with the request for assistance.
Third Party Apps: With the Connect IQ project, additional apps, special data fields, widgets and watch faces can be downloaded to the watch. The project was created a few years ago, allowing computer enthusiasts and programmers to create their own applications. The vast majority of the content is completely free, but you may also see paid apps or looks. However, most developers try to get a small reward through a PayPal link, but whether you choose to support them in their work is up to you.
Strap width
20 mm Case height
14 mm Case diameter
42 mm
Not sure about the size?
Print size patterns (For printing set - Scale: Default)

Videos
Videos Garmin Fenix 7S PRO Glass Silver / Graphite Silicone Band - 010-02539-01
Parameters and functions
Parameters
| | |
| --- | --- |
| Brand | Garmin |
| Gender | Men, Women, Unisex |
| Style | Sports, Outdoor, Smart |
| Guarantee | 2 years |
| Waterproof | 100 m |
| Weight | 63 g |
Movement
| | |
| --- | --- |
| Movement | Power supply |
| Movement accuracy in seconds | ±15 sec. / month |
| Power Reserve | Režim chytrých hodinek: až 11 d Režim hodinek v úsporném režimu: až 38 d Pouze GPS: až 37 hodin Všechny satelitní systémy: až 26 hodin Všechny satelitní systémy a hudba: až 7 hodin Režim GPS s maximální výdrží: až 90 hodin Expediční GPS režim: až 26 dní |
Dial and case
| | |
| --- | --- |
| Case size | 42 mm |
| Case height | 14 mm |
| Case shape | Round |
| Case material | Hardened polymer and titanium |
| Crystal material | Corning® Gorilla® Glass DX |
| Dial | Digital |
Strap
| | |
| --- | --- |
| Strap material | Silicon |
| Strap Width | 20 mm |
| Strap color | Gray |
Function
| | |
| --- | --- |
| Alarm clock | Yes |
| Date | Yes |
| Dual time | Yes |
| Compass | Yes |
| Backlight | Yes |
| Stopwatch | Yes |
| Day of the week indicator | Yes |
| Power reserve indicator | Yes |
| Functions | Date, Day of the week, Stopwatch, Compass, Alarm clock, Bluetooth, Thermometer, Altimeter, Barometer, Automatic calendar, GPS navigation, Pedometer, Heart beat, Smart functions, České menu |
| Accumulator | Yes |
We guarantee the accuracy of the data. Did you find a mistake? Let us know and get 200 CZK on Watch purchase.
Guarantor: Simon Vlasenko
DO YOU NEED ADVICE?
Consult a specialist

Jiří Štencek
+420 774 272 737
Mo-Fr 9-19
Sa-Su 10-15

info@helveti.eu
The product is included in categories

Fenix Garmin Fenix Garmin Fenix Outdoor Watches Sports Watches Fenix 7S Fenix 7S Fenix 7S Smart Watches Garmin women's watch Plastic Garmin Men's Watches Garmin
About the brand
About the brand Garmin

Garmin sports watches are a benchmark in their category. Technologically, they set the direction and are known to almost every athlete, mountaineer, but also a lover of modern technology. With a Garmin watch, you can easily measure your sports activity, pay for a shop or navigate a trek.
Model lines: Fenix - Vivoactive - Forerunner - Instinct - Venu - Vivofit - Vivomove - TacTix - Epix - Enduro
Helveti.eu is an authorized reseller and specialist of the Garmin brand.
Popular model lines Garmin
Questions
Questions and comments
Do you have a question? Leave us a comment
Add a query
The package includes an original box, warranty card and czech instructions.
How do we pack watches?
Watches safed during transport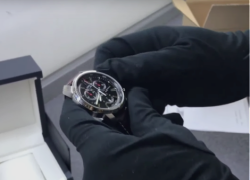 1 → We check, clean and set
We will check the functionality, set time, date and clean the watch carefully.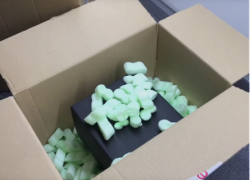 2 → We will carefully pack the watch
So that the watch does not have a chance to be damaged. We use special vacuum pads.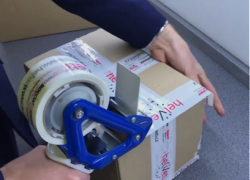 3 → We insure the watch against damage from the carrier
To be sure, we will insure the watch against breakage, so there is nothing to fear.